Come Shop With Me!

Current Sales:
All CU/PU Kits/Packs on sale for .88 Cents!
Treasured Scraps & Mystical Scraps
Buy My Store
$20.oo
CU/PU/CU4CU Kits/Packs included! All current & Retired items!

Monday, February 20, 2012
Hello all!!! Today I have for you some beautiful extra's using Tasha's Heavenly Peace kit! Such beautiful colors and I truly love it! You can get it at PSP Tubes Emporium! Along with the matching tube by Scott blair (used in the tags) So make sure you stop by and grab up the kit from PTE by Tasha's Playground and the tube by Scott blair! Come on and run
HERE
to get it!
Preview of the kit:
and the extras: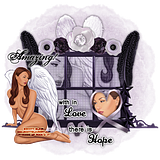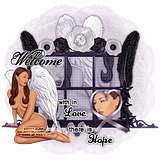 img src="http://i599.photobucket.com/albums/tt74/wickedprincessrocks/Blog%20Blinkies/ShanisSig.png">
Terms of Use
Please read my complete terms of use for personal and commercial use
HERE

Labels
Wicked Fan Page