Come Shop With Me!

Current Sales:
All CU/PU Kits/Packs on sale for .88 Cents!
Treasured Scraps & Mystical Scraps
Buy My Store
$20.oo
CU/PU/CU4CU Kits/Packs included! All current & Retired items!

Saturday, March 28, 2015
Hi guys! I finished a kit over a week ago and got it into the stores and totally forgot about posting it here! LOL yeah...petty sad I know!
This is another addition to my "Fantastical Friends" series! My friend Shannon loves fairytales and beautiful colors. I made this kit packed full of princess stuff along with kind of a fairy background as well. I hope you enjoy it!
There are three elements (I think) that are repeated. Those are the carriages. The other is a pony in complimentary colors.
131 elements in large tagger size.
There is a folder with the ponies, which are a commission work by an artist. The designer's name who is selling the ponies, is in there. You do NOT need to use the copyright in there if you create something and you use a tube. However, if you don't use a tube, please use the enclosed copyrights,
you can find it at my stores (blinkies to the left sidebar)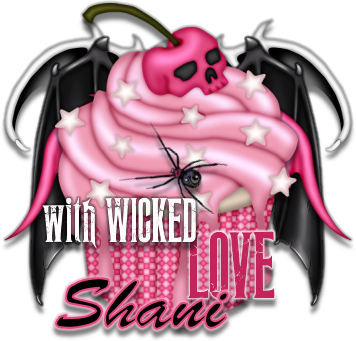 Terms of Use
Please read my complete terms of use for personal and commercial use
HERE

Labels
Wicked Fan Page