Come Shop With Me!

Current Sales:
All CU/PU Kits/Packs on sale for .88 Cents!
Treasured Scraps & Mystical Scraps
Buy My Store
$20.oo
CU/PU/CU4CU Kits/Packs included! All current & Retired items!

Friday, November 11, 2011
I played with a new kit from my girl Tasha! It's called Black Ice and you can check out her blog
HERE
It's a beautiful kit full of gorgeous red and black!
I have a bunch of snags for you that I made with the frame I made! First let me say my photobucket pro account is due tomorrow but I can't get it paid until the 15th so some of the snags might be unavailable for a few days. But will be back soon! So don't freak out too long lol!!!
I hope you enjoy these!
Click on the picture to see it full view!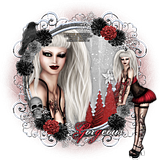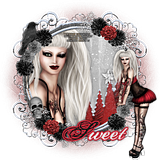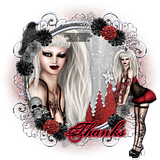 Terms of Use
Please read my complete terms of use for personal and commercial use
HERE

Labels
Wicked Fan Page