Come Shop With Me!

Current Sales:
All CU/PU Kits/Packs on sale for .88 Cents!
Treasured Scraps & Mystical Scraps
Buy My Store
$20.oo
CU/PU/CU4CU Kits/Packs included! All current & Retired items!

Saturday, August 18, 2012
I hit the jack pot! LOL I'm doing CT work for my girl Roo and got to play again with one of her awesome kits. What I love about them is the good variety of stuff in it. You know how you get a kit and you get irritated because it's not what you thought? Not with Roo! She puts a lot of creativity and heart into them :) I played with Toxic Hazard and made these snags. I also did this tag as a challenge in the Pimpin PSPers forum :) Which you can find the blinkie and link here on my blog.
Back to business! Check out Roo's blog HERE
Preview of the kit:
and the snags! Click on them to make them bigger and right click to save! Please do NOT alter these in anyway!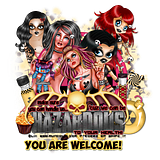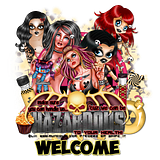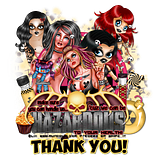 Terms of Use
Please read my complete terms of use for personal and commercial use
HERE

Labels
Wicked Fan Page