Come Shop With Me!

Current Sales:
All CU/PU Kits/Packs on sale for .88 Cents!
Treasured Scraps & Mystical Scraps
Buy My Store
$20.oo
CU/PU/CU4CU Kits/Packs included! All current & Retired items!

Friday, August 15, 2014
Hi all! Here I am with another goodie for ya'll! I was so excited when Amy and Tasha decided to do a blog train inspired by Freya. As ya'll know I love her to pieces and she's an amazing person. She's so talented! If you haven't see her work, well now you're going to! ;) I'll leave links to where you can check out her art and find her.
Not only does Freya draw killer characters for us PSP freaks, she has ventured into the world of scrapping! Yup she does CU stuffs now too! It's pretty awesome! I've used several of hers in this one. Including a few items you see in the preview. Of course the devil horns, the skull sucker, and the spiked sunglasses. I love how unique they are.
Check out Freya's FB fan page
HERE
and you can find her PSP tubes at AIL
HERE
**NOTE WE'RE WAITING FOR THE JBJ TUBE TO BE LOADED TO THE STORE. IT WAS AN OVER SIGHT THAT IT WASN'T HERE. OUR APOLOGIES!**
I also added some cool CU sprinkles by Christina aka Four X's Designs! You can see them in the upper left hand corner of the preview. They come in a pack with several different solid colors and then some mixed colors. What I love about them is they look like REAL sprinkles! I'd almost like to take them out and put them on my cupcake! :) Make sure you check out her work! She also creates some awesome character for us addicts! She's that double threat yo! :) Check out her blog
HERE
and her store
HERE
. Find her on FB
HERE
Here's the preview to my kit:
Don't forget to jump off at the other stops and snag some goodies! Remember we're all around the world and in different time zones. If you don't see a post, go back at a later time!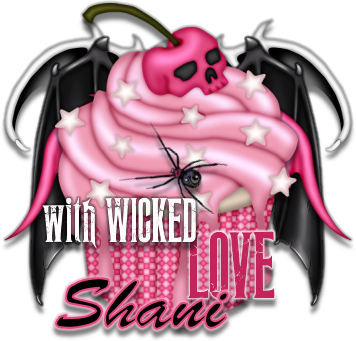 Terms of Use
Please read my complete terms of use for personal and commercial use
HERE

Labels
Wicked Fan Page