Come Shop With Me!

Current Sales:
All CU/PU Kits/Packs on sale for .88 Cents!
Treasured Scraps & Mystical Scraps
Buy My Store
$20.oo
CU/PU/CU4CU Kits/Packs included! All current & Retired items!

Tuesday, January 13, 2015
I was just sitting here, checking email and what not and I noticed a notificationn alerting me I had a comment waiting to be published on a post. I started doing this because of some idiot who left something rude.
I want you all to know, how much I truly appreciate the love, support, and the thank yous! Most know, I've had some issues with my healthy lately. Not just that, but being constantly on the go. We were hit with the flooding (western Washington) but thankfully we're up the hill far enough that it wasn't too bad. My husbands shop where he works, was flooded about 4 feet. The aftermath of all of it was depressing. Things are better for many residence thankfully.
I'm working on two new kits. I will be doing a contest on my fan page soon. Today I just need a dangednap! All those years we fought to not have to nap when we were young. now I welcome it!We hand our yearly inspection today and now that it's over, we can breathe and relax.
Again ty for all the love. It means so much to me. you know i do my best to give back. I do this because I love it and because it's my own personal therapy. :)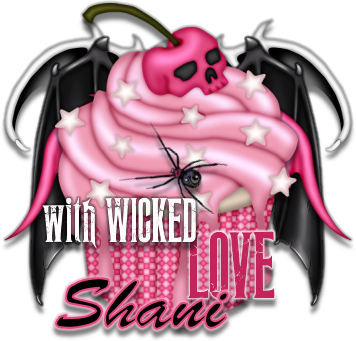 Terms of Use
Please read my complete terms of use for personal and commercial use
HERE

Labels
Wicked Fan Page