Come Shop With Me!

Current Sales:
All CU/PU Kits/Packs on sale for .88 Cents!
Treasured Scraps & Mystical Scraps
Buy My Store
$20.oo
CU/PU/CU4CU Kits/Packs included! All current & Retired items!

Saturday, February 7, 2015
Well somehow I found my mojo! :) This is always a good thing. If inished a kit that I started for teh "Romanie Snow" tube by Freya Langford-Sidebottom! It's gorgeous, AND it has greyscaled layers so you can change the colors as you like. It's really awesome! Make sure to read through, I'll post links to where you can get the goodies!
First up, the tube! Isn't she GORGEOUS?
Check out Freya's fan page HERE
You will need a license number in order to use her work. Just email her per the direction s on the layered tube.
She has some awesome goodies! Both CU and PU! So go look, and shop a little!
Here is the kit! Yes i'ts really big lol...
This kit has a bit of vintage sophsitication to it! With vibrant colors, fun elements, and beautiful flowers! What's not to love? I'm inclduing the color paette for this one too. Have fun!
20 papers in png and jpeg form
204 Large tagger size elements in png format. All individual, no repeats! Pretty awesome yeah? Get to tagging! :)
I wanted to share a special shout out to some designers that I use their stuff A TON!!!! It's their support that helps me to be able to make such awesome kits! You should stop by their stores, and check it out!
Joanne's Digital Designs - LOVE her work! I own a lot of it lol. She's a sweetheart, and runs awesome sales! Get to her store HERE
Freya!!!! You can check out the links above to find her goodies as well!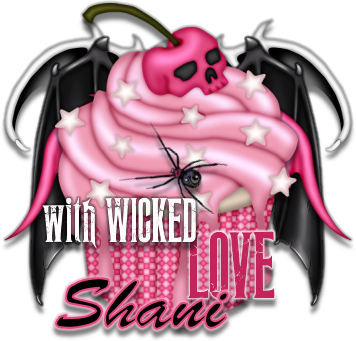 Terms of Use
Please read my complete terms of use for personal and commercial use
HERE

Labels
Wicked Fan Page